Events
Nagroda Edgara Stene'a 2018 dla Polski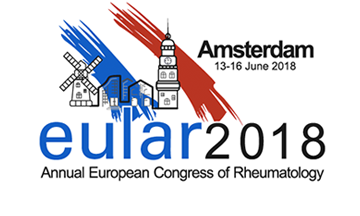 On 13 June winner of Edgar Stene Prize 2018 Magdalena Misuno will receive a prize during openning ceremony of EULAR Congress in Amsterdam.
winner esay in Polish...


Session of associations in Szczecin

21-23 September we are meeting in Szczecin on session of associations - accompanying event of XXIII Congress Of Polish Society for Rheumatology


EULAR Annual Conference for PARE in Lisbon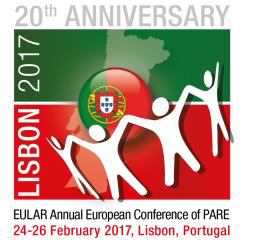 23-26 February Conference EULAR PARE took place in Cascais near Lisbon. It was 20 conference. Main topics were early diagnosis, co-ordinated care, cooperation in treatment.


World Arthritis Day

On 12 October in Brussels EULAR Conference of bariers limitations in work place connected with RMDs was organized with participation of representatives of European Parliament, European Commission, WHO and other subjects interested in.In Poland WAD was celebrated in many places: meetings, lectures, press conferences.


VI National Meetings of Rheumatology in Wroclaw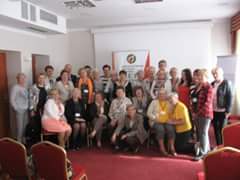 How always in September National Meetings of Rheumatology were organized. There were sixth meetings - this time organized from 22 to 24 September in Wroclaw. Session of associations was organized as accompaning event. Topics of sessions were clinical researches, diseases co-existing with rheumatic diseases, drugs interactions, self acceptation in disease. Associations presented their own activities as an example of best practice.


EULAR Annual Conference for PARE in Sofia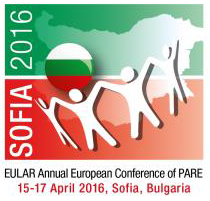 The XVIII EULAR Annual European Conference of PARE took place from 15 - 17 April in Sofia. In this conference participated representatives of associations of people with rheumatic diseases from European coutries. Main topic for the second time was patient centred care. The next conference will be held in February 2017 in Lisbon.


Archives of events